Skip to product information
Description
Experience the world's #1 sauna blanket risk free with a 30-day money back guarantee.
Our Infrared Sauna Blanket is the easiest and safest way to get the benefits of an infrared sauna without leaving your home or breaking the bank.
The gentle and healing infrared heat is free of any harmful radiation or EMF. 
Named Best Infrared Sauna Blanket,

Rolling Stone Magazine

, 2022
Unique Features
Easy Climate & Timer Controls
Portable & Easy to Clean
Premium Non-Toxic Fabrics
Low EMF Heating
Industrial-Grade Velcro to Lock In Heat
Specifications
Heating Zones: 1
Display: 35℃ to 75℃, 30 to 60-minute setting
Control: Temperature (35℃ to 75℃) & Time (30 to 60 minutes)
Voltage:
AC Voltage (USA): 100-120 Volt
AC Voltage (EU/UK): 230 Volt (UK)
AC Voltage 220-240 Volt (EU-non UK)
Input Power: 500 Watts
Amperage: 4-5 A at 110 V AC
Timer Settings: 0 to 60 minutes
Electrical Field: Low EMF
Warranty: One-year
Size: 71" (180 cm) x 63" (160 cm) unfolded. Maximum interior circumference when in use is approximately 65" 165 cm.
These statements have not been evaluated by the Food and Drug Administration. This product is not intended to diagnose, treat, cure, or prevent any disease.
Download Manual
Warranty Information
There is a complete 1-year warranty on all components of your Infrared Sauna Blanket. Should you encounter any problems, please email info@sunhomesaunas.com.
Infrared Sauna Blanket
Sale price
$499
Regular price
Unit price
per
Sale
Sold out
Free Shipping Included
"Sweating in the sauna blanket is my number one most important healing modality right now."
Rachel Brathen aka "Yoga Girl"
New York Times Best-Selling Author
"When I'm traveling and don't have access to a spa or sauna I love using my infrared blanket by Sun Home Saunas. The deep sweat gets my skin glowing and keeps me going!"
Amanda Cerny
Global Supermodel, Actress & Wellness Enthusiast
"I love saunas so much and wanted to get a sauna for the longest time but I live in an apartment and don't have the space for it. Instead I got an infrared sauna blanket so I get all the benefits of an actual sauna but I can use it anywhere."
Kylan Fischer
Celebrity Yoga & Fitness Instructor
"Infrared blankets maximize detox by infrared waves penetrating more deeply into the body while raising internal core body temperature. My favorite sauna is the infrared blanket by Sun Home Saunas."
Kori Meloy
Nutrition & Vitality Expert
"My infrared sauna blanket from Sun Home Saunas is a total game changer!"
Danielle Ruiz
Supermodel & TV Personality
"The benefits are amazing…helps with anxiety reduces inflammation, burns calories, but portable and doesn't take up half of my house."
Gabriella Dondero
Yoga Instructor & Wellness Influencer
"I have added this blanket to my health routine and I LOVE it. I feel like I've improved my health routine 10 fold...great for cramps, detox circulation, cardio, etc."
Ali Kamenova
Yoga & HiiT Instructor
"If you don't have space or money for a sauna, don't worry - these infrared blankets get you all the same health benefits."
Paul George
Los Angeles Clippers, Seven-Time NBA All-Star
Detox Your Body
Toxins occur in many places and can accelerate aging, decrease energy, or increase risk of disease. Infrared heat is 7x more detoxifying than regular heat, providing an incredibly rejuvenating experience.
Relieve Stress and Anxiety
Stress and anxiety from everyday life can actually impact physical health. Infrared heat reduces the body's stress hormone while helping you produce an abundance of calming chemicals. You will step out of your blanket feeling happier, less stressed, and you sleep more deeply throughout the night.
Burn Calories Effortlessly
A 30-minute jog burns about 300 calories. Through passive cardio, infrared heat allows you to burn the same amount of calories...without leaving your bed.
Infrared Blanket Benefits
Weight Loss Promotion
Infrared rays deeply penetrate the body, increasing metabolic rate and helping burn off hundreds of calories in just one half-hour session!
Increased Longevity
Regular infrared sauna blanket therapy has the potential to significantly increase longevity and quality of life through decreasing inflammation and oxidative damage.
Lower Risk of Disease
One study in Finland found that those who used an infrared heat therapy four to seven times per week had a 66% decrease in risk of dementia and a 65% decrease in risk of Alzheimer's disease.
Stress Relief, Relaxation, and Sleep
Regular infrared sauna blanket use helps moderate your body's level of cortisol, the primary stress hormone. This helps you feel more relaxed and sleep more deeply throughout the night.
Optimal Skin Health
Studies show that regular infrared sauna blanket use can help eliminate rashes or irritated skin, blemishes, and aging. Through enhanced collagen production, overall elasticity and appearance of the skin is vastly improved.
Immunity Boost
Through toxin elimination, increased white blood cell production, and cellular energy creation, the immune system is strengthened and antibodies are stimulated, helping fight infections and disease.
Chronic Pain Treatment
In addition to increased flexibility and range of motion as well as decreased joint stiffness and inflammation, a Japanese study showed that chronic pain patients experienced a significant reduction in pain levels (nearly 70%). Infrared sauna blanket use is also known to treat sports injuries, chronic fatigue syndrome, fibromyalgia, arthritis and other acute pain conditions.
Improved Mood
Regular use of the infrared sauna blanket helps stimulate "happy chemicals", like dopamine and serotonin. In one published study, participants that had just one infrared sauna treatment reduced their symptoms of depression by about 50%. Saunas blankets make you happy!
How It's Made
Reviews
Customer Reviews
Write a Review
Ask a Question
01/30/2023
Nancy F.

United States
Great Blanket
So far the blanket has been great and just as described!
01/22/2023
Denise H.

United States
I LOVE MY SAUNA BLANKET
I was eagerly anticipating the arrival of my sauna blanket. Of course I appreciate the health benefits but more importantly this blanket gives me a space for relaxation. I can unwind, recenter, I am sleeping so much better! I have tried other brands, this one is spacious, my husband uses it. I like the diplay and the timer. I love that it zips shut. I love this product. 5 stars from me. I would give 10 stars if that was an option.
01/12/2023
Alesia B.

United States
Love my Sun Home Sauna Blanket
When I received my blanket, I did have a small issue. I contacted Customer Support, and they were very quick to respond. They continued to stay in touch until this was resolved. Outstanding Customer Support! They were very helpful and nice. I appreciate all the time they took with me. I am now using my blanket with no problems! It was definitely worth the investment! Thank you, Sun Home for all your excellent service!
01/12/2023
Helen H.

United States
Infrared Sauna Blanket
The Sun Home sauna blanket is fantastic and just what my body needs after a few hours on the tennis court.
12/30/2022
Sherri K.

United States
Love it!
We use our blanket sauna throughout the week. It literally helps with everything that is advertised. Most of all, it makes you feel calm, soothed, and refreshed. I love it and am so happy with this purchase.
12/20/2022
Michele H.

United States
Just what i needed
This is a great tool. I was going to Shape Sweat House and this is so much better. This gets hotter and I never have to worry about using a public blanket.
12/20/2022
Abbey

United States
Great for home!
Bought the sauna blanket on the black Friday sale and have used it regularly three times a week now for two weeks. Definitely get a good sweat and feel very relaxed. Sleep really great on the days I use it, it is helping so much with postpartum recovery after having a baby while I cant work out!! even got my husband to use it…he was skeptical, and now we have to fight over who gets to use it first. Only drawback I see so far is it is cumbersome to get in and out of.
12/20/2022
Jamie C.

United States
Awesome product!
Love this blanket. It provides the infrared sauna benefits without taking up too much room in the house. Such a great purchase!
12/19/2022
Angela C.

United States
Great product!
I've been using the sauna blanket for a few days now and I am already feeling so much relief from pain plus added energy. I look forward to the long-term benefits.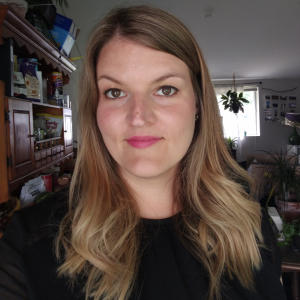 LR
12/12/2022
Leanna R.
Great purchase!
A huge thank you to Yoga Girl for posting about this sauna blanket! Due to toxic mold exposure, my doctor has recommended doing a sauna 10 minutes a day every day as part of my detoxification process. Because going to a sauna everyday would be costly, this blanket has been the perfect stand-in! So far I'm loving it! It's been a very relaxing experience every time, and I honestly look forward to it!
Choosing a selection results in a full page refresh.